Wedding cake
& sweet table
For the Sweets of Love
Gusta Cooking Studio is proud to partner with Flour & Flower Cake Design to create custom designed wedding cakes to complement the most important day of your life.
All aspects of the wedding cake can be customized; from flavours and fillings, shapes and sizes, to colour and handcrafted sugar decorations, every detail can be tailored to make the wedding cake of your dream a reality.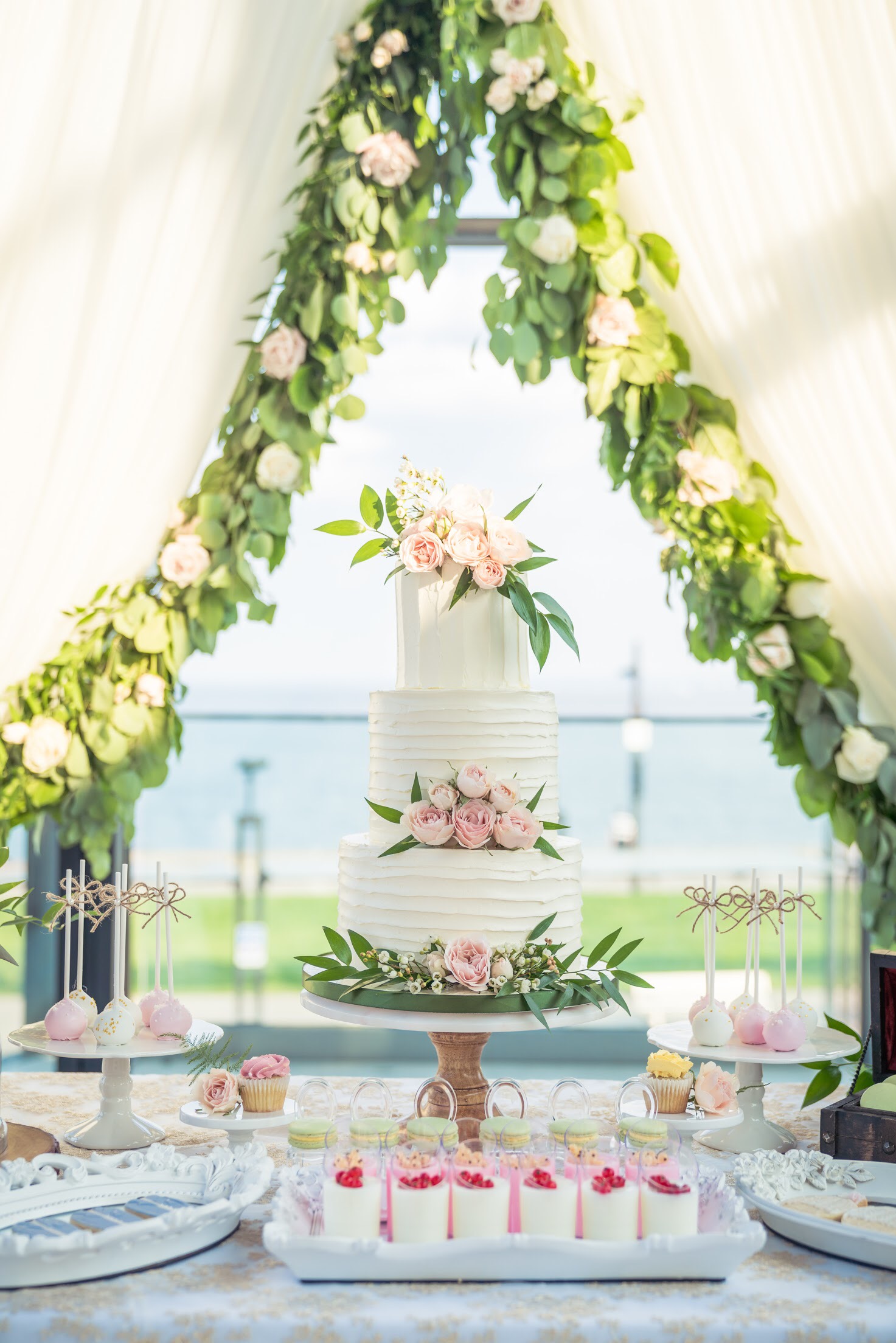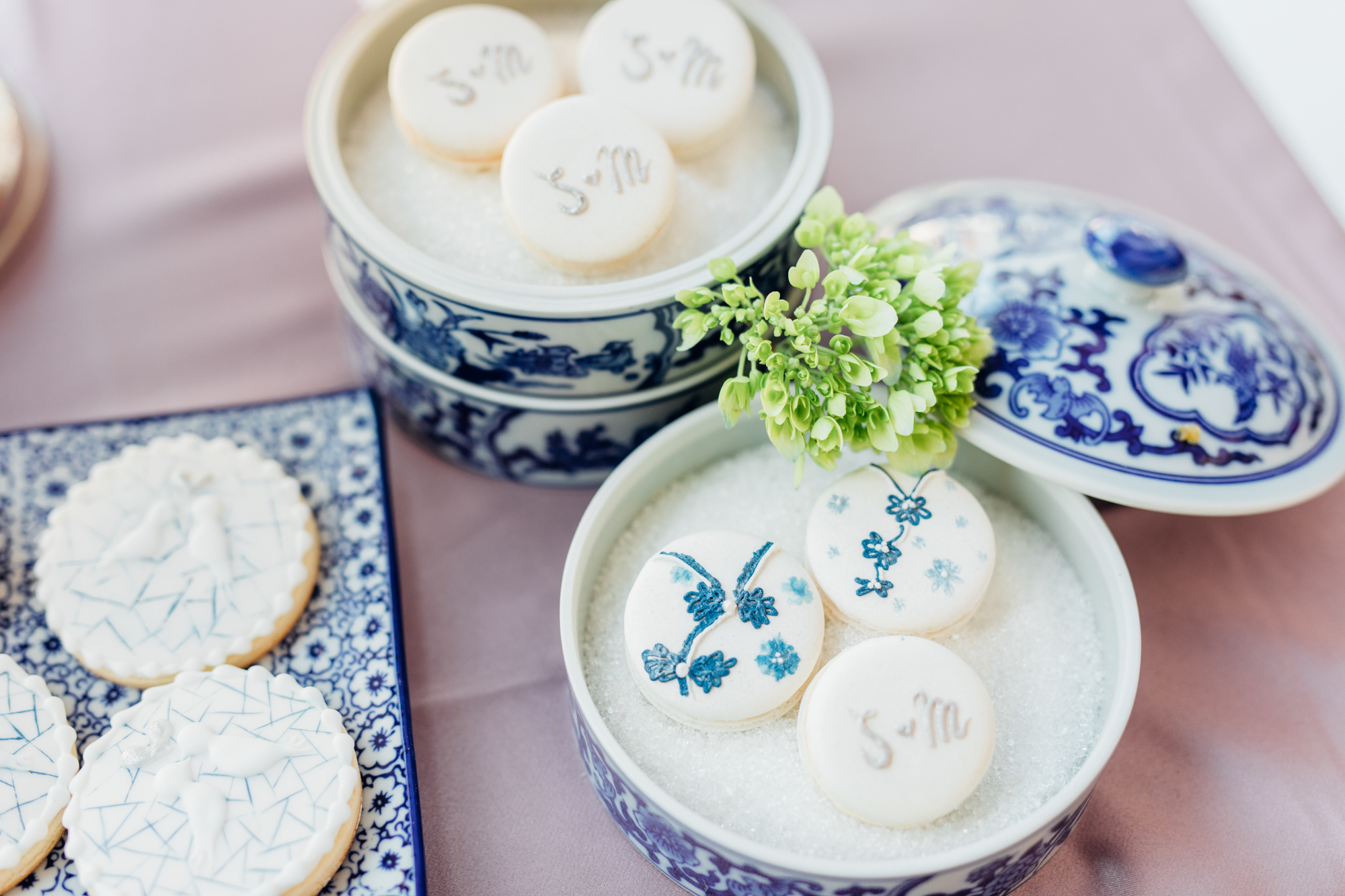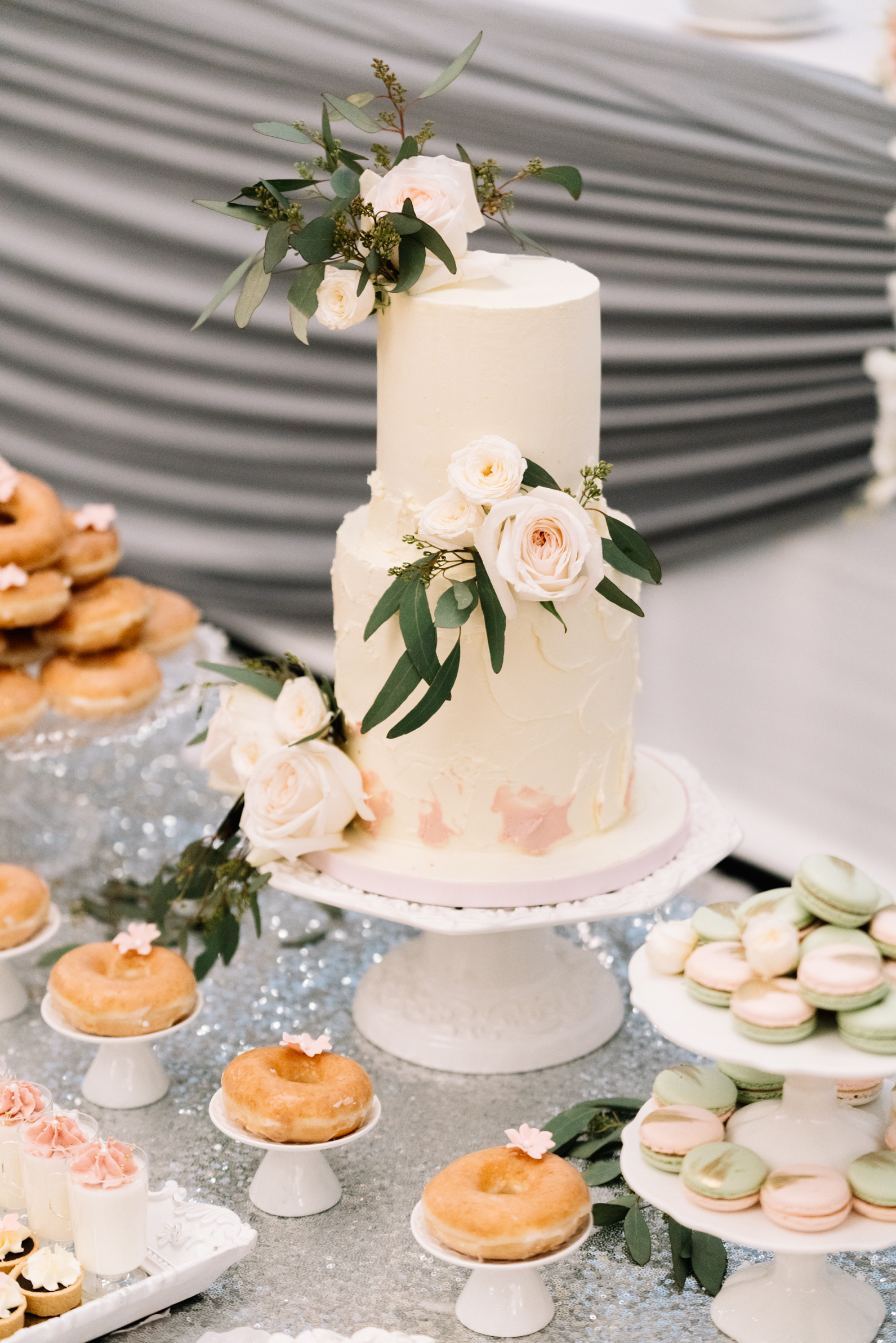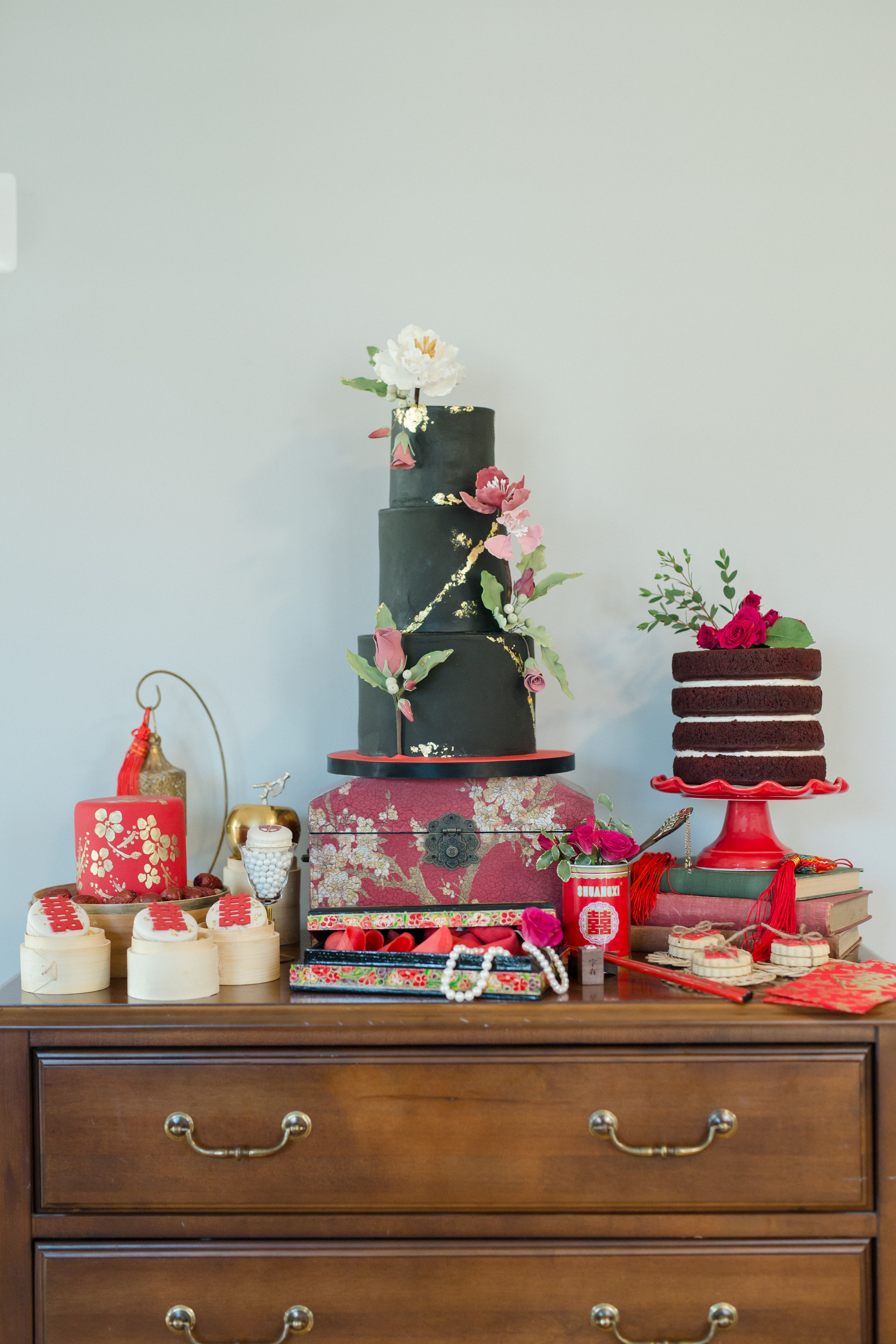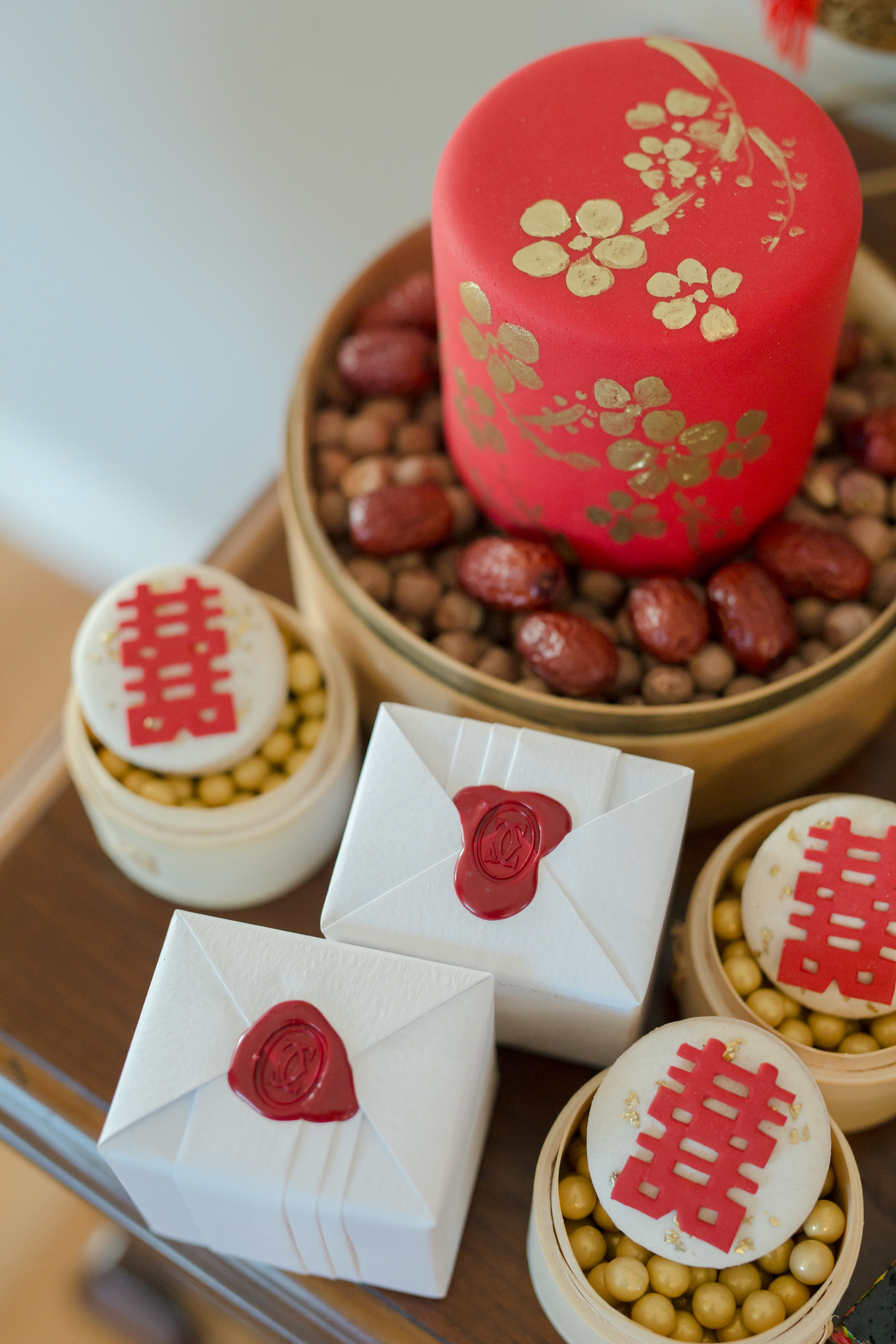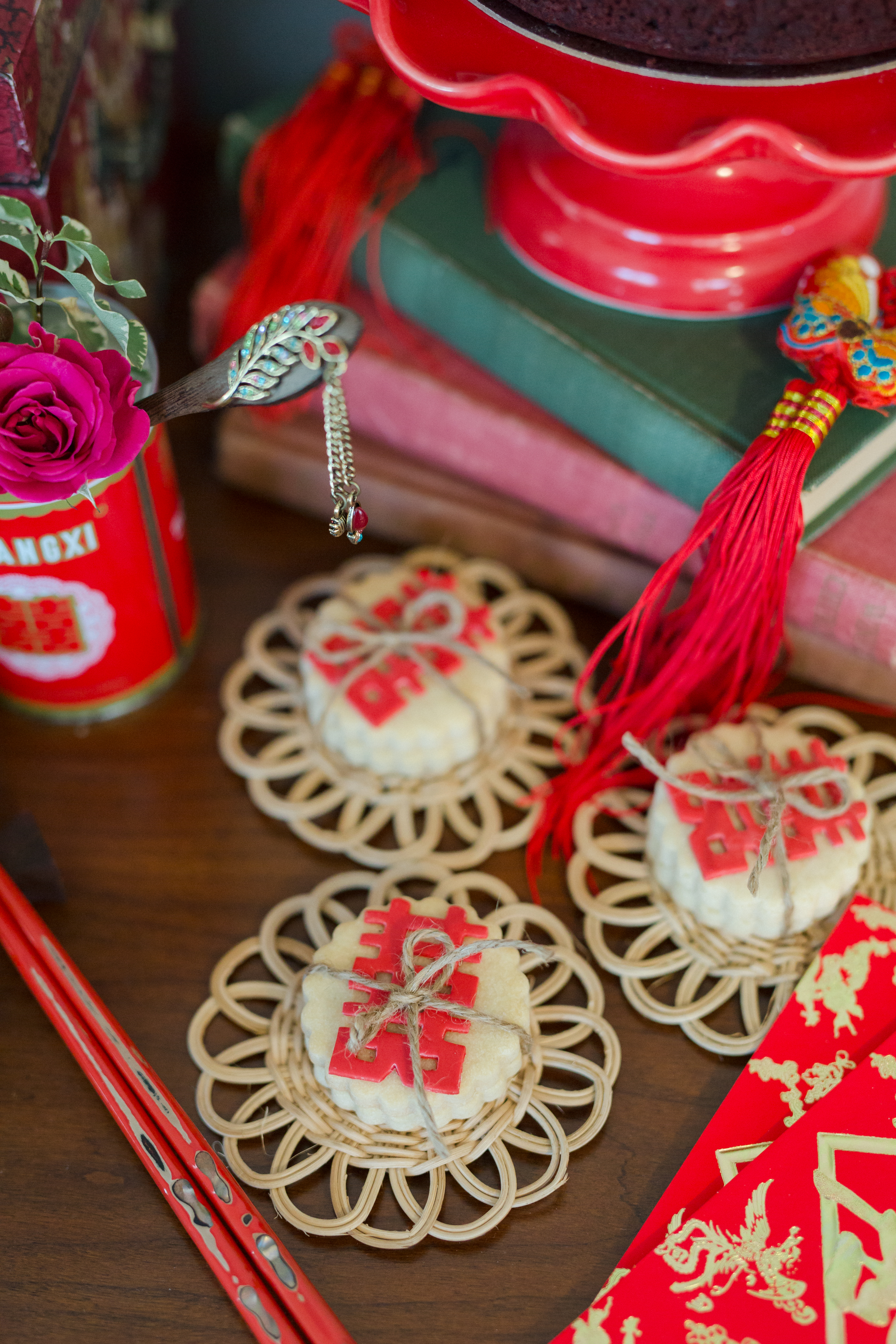 HOW TO CHOOSE MY CAKE DESIGN?
Think of the venue, the season, the theme colour and style of your wedding. You want a cake design that complements well like you and your better half. Perhaps there are symbols of your lovely relationship you want to add? Is the banquet held in a victorian hall, or a garden patio? Spring blossoms, summer fruits, even natural elements in autumn and winter can be suitable decorations. Some colours can be reflected by jewelries, while others by ribbons, macarons, candied fruits, or chocolates!

Ultimately, your guest number will give a good estimate of whether your cake will take form in a two-tier elegance or towering grandiose. A tip is to always keep pictures of cakes you like as references; it could be from weddings you attended, magazines, and internet searches. Bringing these to your consultation with your cake designer will facilitate this sweet process.
WHAT FLAVOURS CAN I PICK?
As good as it looks, your guests will love you more for sharing a cake that does not dampen their appetite or give them heart attacks. We use the best ingredients available to create a taste that emphasizes on the flavour profile, so masking your plate with cheap sugar is not our custom. While we never over-sweeten our cakes, sweetness is adjustable on our tasting session.
IS WEDDING CAKE MY ONLY OPTION?
On top of a wedding cake (figuratively), you may want to check out our petits fours, chocolates, confections. Combine your favourite small sweets to create a Sweet Table, or put them in dainty packages as your return favours. Should your desire be to impress luxuriously, talk to us about our one-of-a-kind Sugar Work showpieces. Elect to have a masterpiece of art uniquely crafted to convey your love story, all in sugar's due decadence.
COMPLIMENTARY CONSULTATION
We want to realize your sweet dreams. During the consultation, you will discuss with our cake designer and pastry chef about the design and flavours of your wedding cake. Details about small sweets will also be discussed. We recommend the consultation be arranged after you have finalized your venue, theme colours, and floral arrangements, so that the wedding cake design can be coordinated. A quote can be provided once the design and flavour are finalized. .
CAKE TASTING
We offer cake tasting for a fee of $30 per couple. The cake tasting fee will be deducted from the price of wedding cake when you confirm your order and pay your deposit.
PRICING
Price of wedding cake starts at $700 but may vary depending on serving and design.
DEPOSIT AND FINAL PAYMENT
A 50% deposit is required to confirm your order. Full payment is due three weeks prior to the wedding.
DESIGN CHANGES
Design changes are allowed up to three weeks prior to the wedding. We can accept no more than two design changes. Please also note that design changes may affect the price of the wedding cake.
LIMITED ORDER
Note that we can only accept limited wedding cake order per week. Popular weeks during the summer are fully booked as early as six months before the wedding.
CONTACT US FOR YOUR CONSULTATION